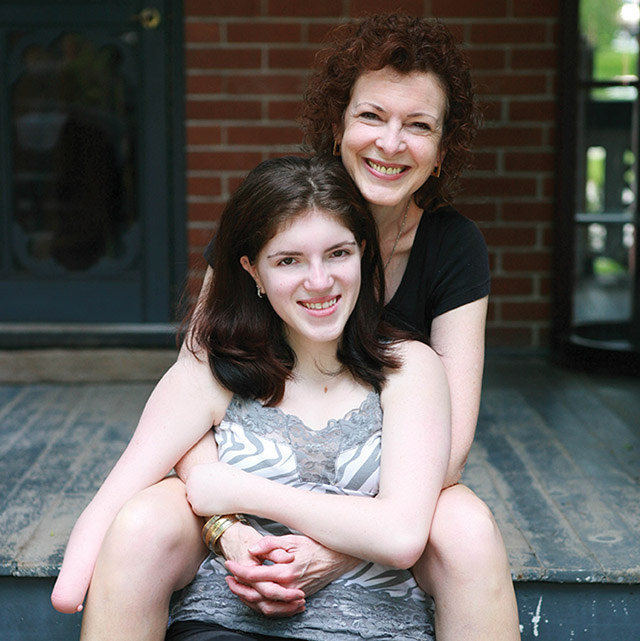 No Day But Today
To sit down and talk with Donna Frey is both calming and inspiring all at once. It is her quiet nature, but it's her bountiful outlook on life too. This retired ballet teacher's cup is always half full, if not overflowing, even in the wake of one of life's most unexpected missteps. Life can change in a split second. We all know that. But it is hard to imagine how one could ever prepare for it.
A loving husband in Bill, a budding career, a happy five-year-old and a baby on the way rounded out a life that Donna had scripted. Her impending newborn would complete her family and push her plans forward. Her second pregnancy gave her no real reason for concern; she knew her baby was a bit small. The doctors pointed to slow fetal growth, but the baby was sure to catch up once she was born. All of her ultrasound results appeared to be normal. Donna took comfort in knowing that her first daughter was born perfectly healthy with zero complications.
Donna never second guessed her doctors. Today she regrets not asking more questions. She wishes she would have demanded the results of her ultrasound, as is every mother's right. As life would have it though, three weeks before her due date, premature labour turned out to be her first blessing in disguise. Little Morgan's early arrival and low birth weight were Donna's saving grace. Morgan was born missing her right hand and part of her left, her left foot above the ankle and her right foot below the ankle. Not to diminish these congenital limb differences, but there were more serious at hand.
Morgan turned out to be Donna's little dancer, proof that anything is possible, especially when fueled by the courage and love of a strong and steady mother. The Frey family's outlook and love for life certainly constructed the foundation upon which they weathered whatever life had in store for them.
Full story published in Winter 2016 Issue. To order call 1-800-725-7136.