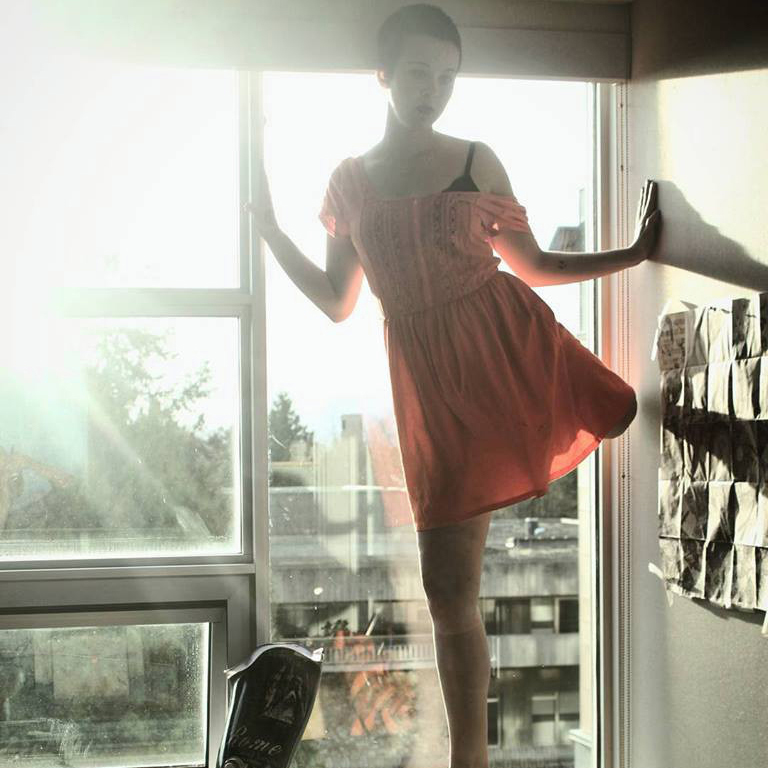 On A Mission
With a sense of fun and adventure Emery Vanderburgh and Gabrielle Fitzpatrick are on a serious mission. Through their fledgling organization, Ampuseek, their decree is to make prosthetic care more accessible in Canada, and to bring coherence to the systems which support it.

The Emperor, as Vanderburgh is titled on the Ampuseek website, obsesses over poetry, puns, art, photography and music, and is determined to incorporate those passions in her new venture. The 20-year-old confesses that she was an excitable kid who would boss her brother around, forcing him to wear capes, facepaint and even the occasional feather boa while they explored the diverse realm of orchard land in Grimsby, Ontario. Her love for adventure (and top hats) has only grown as she's moved into adulthood and now has created an opportunity to explore in a way that will empower change not just for herself,  but for a whole community of people. "I'm a person who has had a second chance at life and lucky enough to make a difference, even if I'm one leg short," Vanderburgh smiles.

Fitzpatrick, 19, is the operation's Generalissimo. She grew up exploring, reading, and playing music surrounded by the forests and lakes of central British Columbia. She focuses on pursuing the most diverse field of interests she can - from poetry, writing and music to media, French, and fishing. She relishes taking on big projects and missions. "Social issues are something I look at as bringing people together, and an opportunity to learn about someone's life experience, which gives us insight into our own lives," she shares.

Fitzpatrick became involved with Ampuseek when she learned that her friend was struggling to access technology that has been available for years. "It called into question an assumption I had," she explains. "I had never even considered the challenge an amputee faces in getting a limb."
For the full story, subscribe to thrive and receive the current issue.