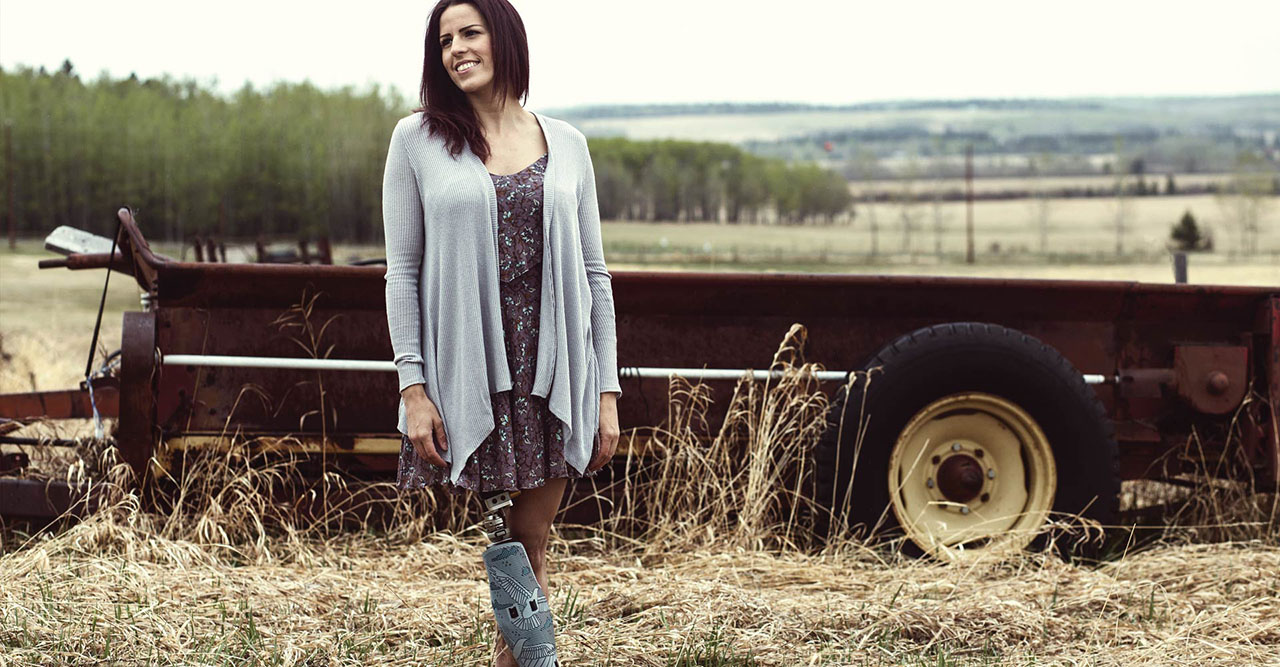 She's All Heart Michelle Salt
Never one to shy away from a challenge, Michelle Salt is a small-town girl who decided to move to the big city. That adventure pales in comparison to her steepest trial after a horrific motorcycle crash should have claimed her life. Her next big test, the 2014 Paralympic Games' snowboard course in Sochi, Russia, as a fresh amputee, and Canada's first-ever female Paralympic snowboarder at the event. Salt has always loved the thrill of speed... a blessing and a curse. She competed in natural luge competitions as a kid, developing her love of speed very early on. Her parents managed a luge track and at just eight years old, Salt was racing down the course at 80 km/h trying to avoid frozen hay bales and stubborn trees. Sometimes you win. Sometimes you lose. On a beautiful summer evening in Calgary in 2011, Salt lost.
She had been a proud motorcycle owner for only 10 days. "I had this feeling in my gut that day that something wasn't right," she says looking back. She lost control at 120 kilometres an hour. Her body and her bike skipped across the pavement until brusquely halted by a guardrail. Passersby rushed in to help. Speed was now her only hope.
Full Article
Buy this Back Issue