Talli Osborne is Changing the Lens
Author: Interview with Jeff Tiessen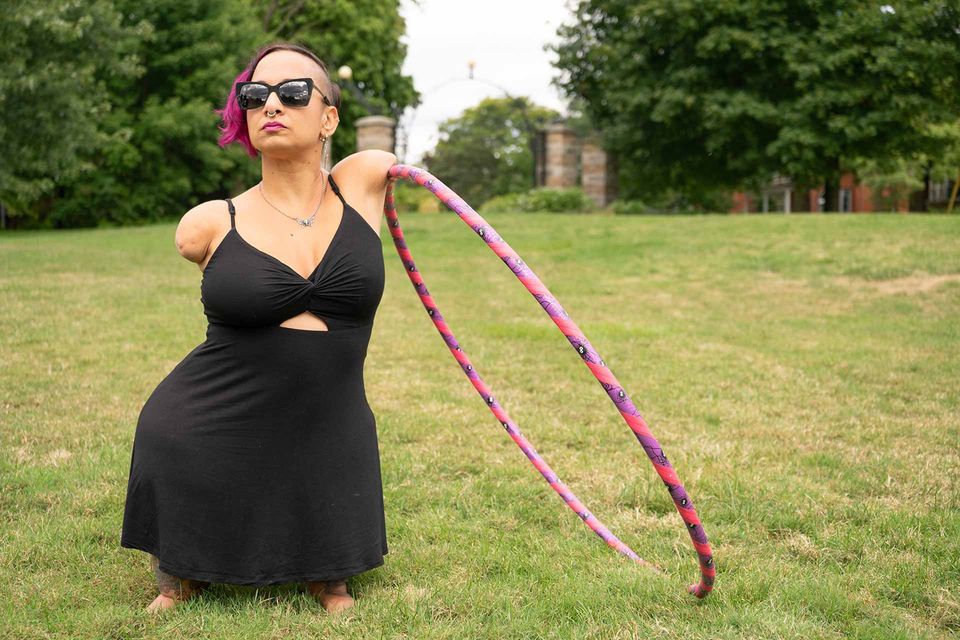 Three-foot-tall Talli Osborne is never short on life experiences to share. From adoption to girl guides, performing in music halls, and managing the Punk Rock Museum, she's lived life through a lens uniquely her own.
Born without arms and bones in her legs, a very atypical family and childhood upbringing didn't so much tell her that she could do or be anything she wanted, as much as it reinforced in her that she was different. That was a gift to her. And embracing that is everything to her. And to others too, as Virgin's Sir Richard Branson said himself in his endorsement of Talli in his Top 10 Most Inspirational video blog.

It's important to understand that in my mind, I didn't, and still don't, see myself as disabled. I was born this way. I wasn't amputated. That's a different experience completely. I've worked really hard to get on board with the word "disabled", but I just don't buy into that label. The world is what's not on board. It's not built for me. Today I live in an apartment that I put together where I can do everything. I definitely am not disabled in my apartment. Everyone's experience is a different experience. All of my life, people have been putting me in a box that I fight to get out of. I don't like labels that restrict me. The only label that I put on myself is Punk Rock. Because I am punk rock. We all have our own story.
---
"Growing up with a different body, people would say to me: 'you're so beautiful on the inside.' I look in the mirror and I think I'm beautiful. If someone is going to be attracted to me, it's the whole package. It's not about how someone thinks you look; it's about how you feel."
---
---
thrive magazine - brought to you by