Tiger-Cats Team Up with War Amps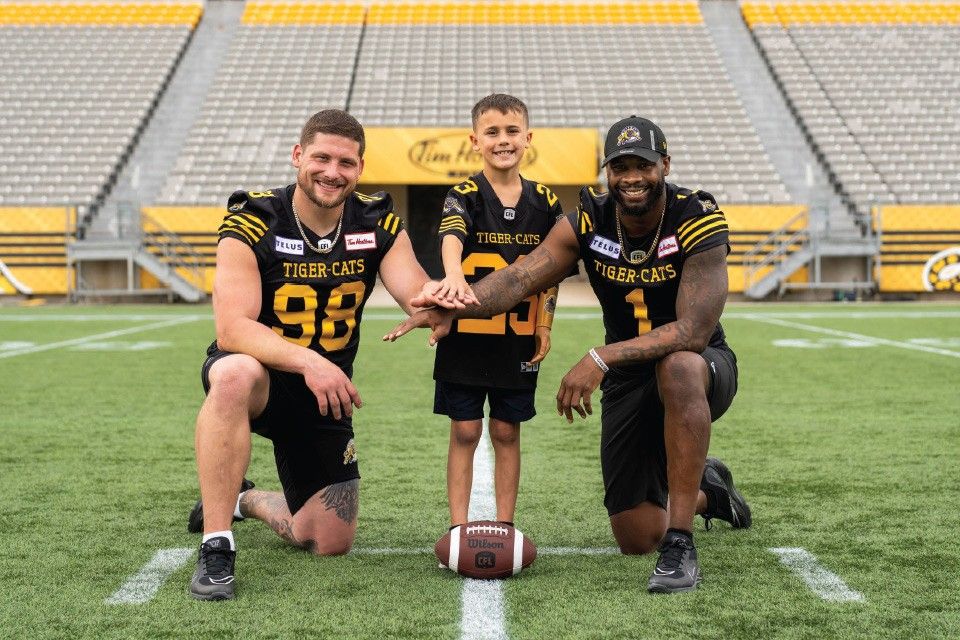 For 40 years, The War Amps and the Canadian Football League have shared a special tradition.
Their annual public service announcement (PSA) salutes the League's support of The War Amps Child Amputee (CHAMP) Program.

Windsor's Abel Walker, born missing his left arm, is a member of the CHAMP Program and The War Amps' 2023 National Ambassador. The eight-year-old joined Hamilton Tiger-Cats players Duke Williams and Dylan Wynn to film this year's War Amps PSA which will be broadcasted during TSN's football telecasts starting in October, including the CFL Playoffs and the Grey Cup. "For us, knowing that CHAMP will pay for the [prosthetic] limbs that Abel needs means that he can enjoy the same activities as other children," said Abel's mom, Cortney.
---
thrive magazine - brought to you by