Home Gym Toolbox
Author: Megan Williamson, BA, CPT
If someone told you that you need a bunch of fancy gym equipment to get in shape… they told you wrong. Here's how to create your own home gym for under $100.
A lot of the time when I'm training clients in corporate 'big box' gyms, I only use fancy equipment simply because it is there and quite honestly, I know that my clients are paying a membership to be using it!

Don't get me wrong, fancy equipment is nice! It gets the job done and can be very accessible to use. However, if a client wanted to exercise at home instead, I could deliver just as good of a workout as they would have had if we were in a fully equipped gym.

This is great news for those who may not always be able to get to a gym or have access to one. But here is a fun fact: Some folks don't work well with at-home workouts. They need the environment of a gym to motivate them, or the socializing that comes along with it.

This is great too! The trick is to learn what works for you and to do just that.
---
Success looks different for everybody.
---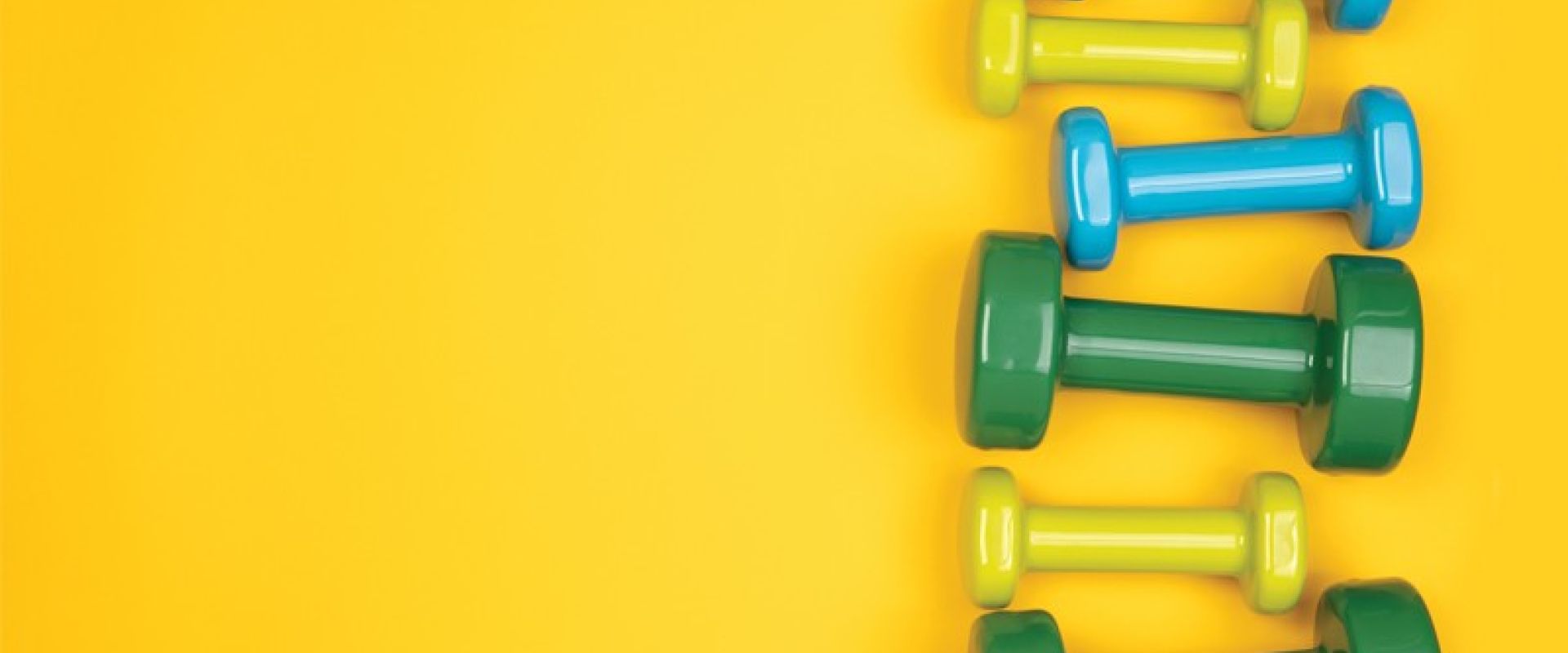 If you know that you are the type of person who is limited by factors preventing you from getting to the gym (such as travel, accessibility, motivation issues due to weather, etc.), then having a space in your home set up for exercise may be your ticket to success.
---
Home workouts… Where do I start? Here is a great list of tools that anyone can use to accomplish a great home workout.
---
1. Therabands

These come in different colours which represent different levels of resistance. They are very versatile, and I love using them for home workout programs. They can be tied to things, made into loops, or strapped around your wrists if you have any grip issues. (Hack: physiotherapists typically give these out in strips so that you don't have to commit to buying the whole box. Otherwise, there are selection packs with about three or four different resistances on Amazon for $13 CDN.)



2. Medicine Balls

These range in price depending on the weight and brand. I think most people are good to start out with a two-lb ball and go from there. I love these for core work and arm strength exercises. A two-lb medicine ball on Amazon will run you about $10-15 CDN.



3. Dowels

I got my dowels cut at a hardware store! It doesn't really matter about the circumference size, but make sure to cut the length longer than the span of your arms. Also make sure that you get the dowel sanded when they cut it at the store to avoid any splinters. My dowels were $3 CDN each at Home Hardware.



4. Dumbbells

These are great to have, especially for building upper body strength at home. Dumbbells challenge the muscles differently than bands do. I suggest getting a package with different weights, since you will probably want to increase your weight a bit as you progress so that you don't plateau. Amazon has a package of dumbbells with sets of 3, 5 and 8-lbs for $45 CDN. Keep in mind that a set is two dumbbells.



5. Hook Grips

I recommend hook grips for those who have compromised grip strength. These don't need to be fancy, especially for home workouts. Amazon has these for $16 CDN a pair.

So, there you have it folks! These are the essentials that I highly recommend having to create the most effective home workout.

If you work out at a big box gym or community centre, it will most likely have the items that are more gym-specific like the medicine balls and dumbbells.

Keep in mind that you may not need everything from this list - start with something that's easy like a Theraband and see how that changes your workouts. You can always gradually add to your toolbox later to create more dynamic home workouts.

For exercise ideas or workout programs that feature the equipment above, visit https://oceanrehabandfitness.com. And you can follow Megan's programs with an Ocean Insider Club subscription. You'll recognize all these tools as she uses them in all of her Home Workout Programs.
---
More Health & Activity Articles
thrive magazine - brought to you by